Seamless Gutter Installation
When it's time for new gutters on your residential or commercial property, Elevation Restoration offers seamless gutter installation. We craft our seamless gutters on-site to ensure a perfect fit for your structure, which means a more efficient installation and less material waste.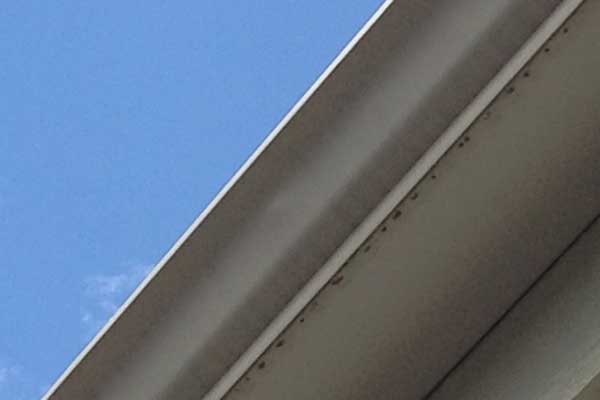 Elevation Restoration has been providing professional roofing and gutter solutions for homeowners and business owners in the Denver Metro area for the past 10 years. With our skilled team, prompt service and consistent communication, you can trust that your gutter job will be completed to your satisfaction.
Why Choose Seamless Gutters
Seamless gutters have a lot to offer for both residential and commercial roofs. If you have any type of sloped roofing system, gutters are necessary to help your roof shed water and divert moisture away from your structure's foundation. With seamless gutters, in particular, you can see enhanced performance benefits with less maintenance. Seamless gutters offer:
An elevated appearance. Unlike traditional sectional gutters, seamless gutters have fewer joints exposed, which can help keep the attention away from your gutter system and more on your beautiful home or office.
Less maintenance. As a result of fewer seams, seamless gutters require less maintenance to continue performing as they should. There are minimal areas where debris such as leaves, sticks and pine needles can get caught and interfere with water flow.
Better performance. Seamless gutters generally require fewer repairs over the years, allowing them to perform better to keep water away from your foundation.
When it's time for new gutters on your home or business, Elevation Restoration can prepare an accurate estimate for custom-fit seamless gutters.
Schedule a Free Estimate Today
If it's time to replace your gutters, contact Elevation Restoration for a free gutter installation estimate today. Call us at (303) 955-5348 or request your free quote by using our contact form online!