New Siding Installation
Elevation Restoration provides new siding installation for your home or office space. Siding not only helps your home or business retain its curb appeal, it enhances energy efficiency and provides protection against the elements. Whether you want to match your existing siding or go for a new material or color, Elevation Restoration can help you update your property with new siding.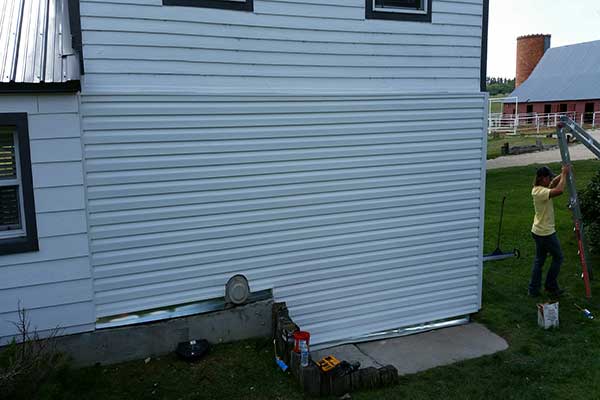 For over a decade, our professional team has partnered with clients in the Denver Metro area to deliver high-performing, beautiful siding with professional installation services. From vinyl to fiber cement and wood shake, our team can review the features and benefits of each of our siding materials with you during your consultation.
When It's Time to Replace Your Siding
Siding can last for many years without needing to be replaced. However, you may notice a few signs that your siding is reaching the end of its lifespan. These signs could include:
Warping, holes or cracks
Dramatic color fading
Loose panels or gaps in siding
Rotten or moldy siding
Higher energy bills
During your consultation with Elevation Restoration, we can thoroughly investigate your siding for damage to determine if it could need to be replaced. If you have isolated areas that have been impacted by moisture or warping, you may need a few siding repairs. However, if the damage is widespread, a replacement will likely be more cost-effective for you in the long run.
For some property owners, their siding is still in decent shape but they're ready for a color change. You can trust our honest and professional team to help you decide if it's time for new siding installation with our industry-leading materials.
Schedule a Free Estimate Today
If your siding is showing its age or you're tired of the color, contact Elevation Restoration to schedule a complimentary estimate and inspection for new siding installation today. Call us at (303) 955-5348 or request your consultation via our online contact form.