Expert Roof Repair for Residential & Commercial Clients
Roof repair is necessary not just as the result of inclement weather, but throughout the life of your roofing system to fix minor problems that could turn into larger issues and impact the longevity of your roof. The roofing professionals at Elevation Restoration know the signs to look for that roof repair is needed.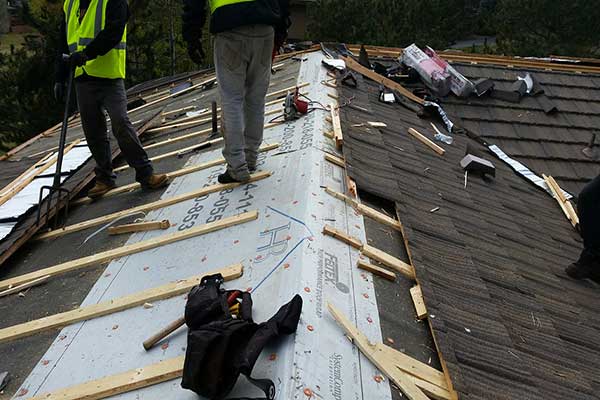 For over 10 years, our team has worked with residential and commercial clients in the Denver Metro area to expertly repair their roofs. We have a HAAG Certified inspector, an expert at identifying storm damage, available on our team at all times. Whether you have a flat roof on your commercial property or a traditional shingle roof on you home, you can trust our team to identify components that may need repairs to protect your property's most significant investment.
Does Your Roof Need to Be Repaired?
For many homeowners and business owners, identifying when a roof repair is needed is no easy task. Instead of attempting to inspect your roof yourself, call in a professional roofer such as Elevation Restoration. We will thoroughly inspect your roof's components, from shingles to flashing, roof decking, gutters and more.
If your roof needs to be repaired, whether due to age-related or storm damage, you may see signs such as:
Curled, cracked or broken shingles
Areas on the roof that look dark or wet
Active leaks
Water stains on ceilings or walls
Daylight in the attic
In addition, getting your roof inspected after severe weather is always a good idea, especially if you have an older roofing system. Many times, damage can occur without any initial signs but then a few weeks or months later, a leak or another issue will appear.
Schedule a Free Estimate Today
Elevation Restoration can help you evaluate your roofing system for damage that may require repairs. Contact our team to get a free estimate for your roof repair needs today. Call us at (303) 955-5348 or get in touch using our contact form.